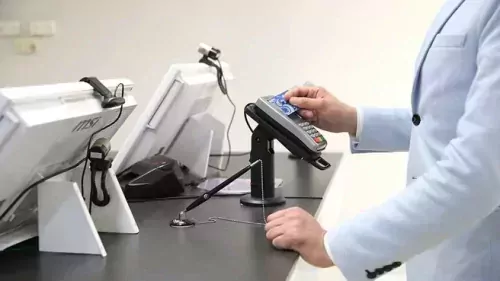 YNAO, Moscow and the Magadan region topped the rating of social well-being of Russian regions. Chukotka, Sakhalin Region, NAO, Khanty-Mansi Autonomous Okrug, Saint Petersburg, Yakutia, Murmansk Region and Krasnoyarsk Territory are also in the top ten. This is stated in the study of the Civil Society Development Fund (CSDF) for the first quarter of 2022, which is available to "Izvestia". As noted by the authors, in general, during this time there was a non-critical decrease in the index of social well-being, but a number of regions managed to improve their positions.
The most prosperous
The top ten of the rating of social well-being of the regions included YNAO, Moscow, Magadan region, Chukotka, Sakhalin region, NAO, KhMAO, Saint Petersburg, Yakutia and Murmansk region (shared the ninth place), Krasnoyarsk region. These are the results of the FORGO study according to Rosstat for the first quarter of this year. Izvestia has the paper at its disposal. A total of 41 subjects were included in the rating. They shared 35 places among themselves.
The second top ten included the Irkutsk region and Kamchatka Territory (11th place), the Moscow region, Komi, Kemerovo, Amur, Vologda, Leningrad regions, Tatarstan, Arkhangelsk and Tyumen regions (18th place), the Zabaikalsky region and the Sverdlovsk region.
The third group includes Tomsk region, Tuva, Belgorod region, Primorsky Krai, Karelia, Chelyabinsk region, Khabarovsk Krai, Lipetsk and Kaluga regions (28th place), Khakassia and Perm Krai.
At the bottom of the rating are Buryatia and Novosibirsk region (31st place), Novgorod, Omsk, Tula and Astrakhan regions.
As stated in the study, to determine the leading subjects, the authors calculated the ratio of average monthly wage to the cost of the consumer basket (minimum cost of living). That is, the more goods a resident of a region can buy on his earnings, the higher the position of the territory in the ranking.
According to FORGO, the top five regions with the highest wages were Chukotka - 128.6 thousand rubles, Yamalo-Nenets Autonomous District - 119.5 thousand rubles, Moscow - 114 thousand rubles, Magadan region - 109 thousand rubles and the Sakhalin region - 93 thousand rubles.
The most money to buy goods from the consumer goods basket is spent in Chukotka - 32 thousand rubles, Kamchatka - 28 thousand rubles, in Moscow - 27 thousand rubles, Magadan region - 26.8 thousand rubles and NAO - 23.73 thousand rubles.
"The average index of social well-being in all regions (average salary to average cost of living) compared to the beginning of the year decreased by 8%, and compared to the first quarter of last year - by 4%. However, this is nevertheless significantly lower than the inflation rate over the past six months, caused by foreign economic factors, among others," the study noted.